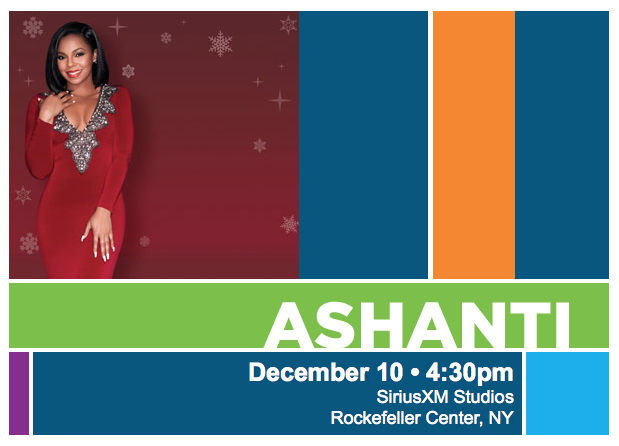 Here's Your Chance to Experience Some In-person
Holiday Heat Starring Ashanti!

As a devoted and loyal Ashanti fan, you and a guest are invited to a very special holiday music event:

Holiday Heat starring Ashanti! Ashanti will answer questions from an intimate audience of SiriusXM listeners and Ashanti Fan Club members and she'll perform songs from her new Christmas album, A Wonderful Christmas with Ashanti.
There are a limited number* of complimentary tickets for this event and attendees will be chosen based on SPEED OF RESPONSE. This special offer extends only to select subscribers with R&B preferences and Ashanti Fan Club members. Fan Club members can submit their request starting at 12 pm ET, December 3, until all available tickets have been allocated. Requests cannot be submitted before that time. TRANSPORTATION IS NOT INCLUDED.

Entries must be based in the Tri-state area of NYC